Appalachian Sustainable Development
Appalachian Sustainable Development's (ASD's) mission is to build a thriving regional food and agriculture system that creates healthy communities, respects the planet, and cultivates profitable opportunities for Appalachians.
ThoseGeeks are amazing! As a local nonprofit with a vision for a new web platform as clear as mud, [they] helped us make it a beautiful and functional reality! His response times and skills are unmatched – highly recommended!
The Challenge
ASD came to ThoseGeeks seeking help with several problems they were experiencing with their old site. It was extremely slow, leading to a poor user experience and a frustrating editing experience for administrators. Furthermore, the site was using a theme's included page builder to make pages. Page builders, while very functional, are not at all user-friendly. The site's menu structure didn't make sense in some areas either. They knew they needed help, and help we did.
The Solution
To address slow loading, we helped ASD fire both the hosting company and the previous theme. We elected to stick with WordPress because of their familiarity with the platform and because the plugin ecosystem enabled us to build several required features very quickly. While the site does make use of several plugins, the custom theme we developed is very light. Along with transitioning hosting, this has sped the site up significantly.
When the new WordPress block editor first came out, we were not fans. It's improved a great deal since then, and while it's not as straightforward as entering text into a box, it has become a much more intuitive way of building rich layouts, and it's vastly more intuitive than any page builder we've experienced. After prototyping a few Programs pages with the core block editor and letting ASD's folks take it for a spin, they agreed. Each page uses the block editor for its content, and we custom-styled it all.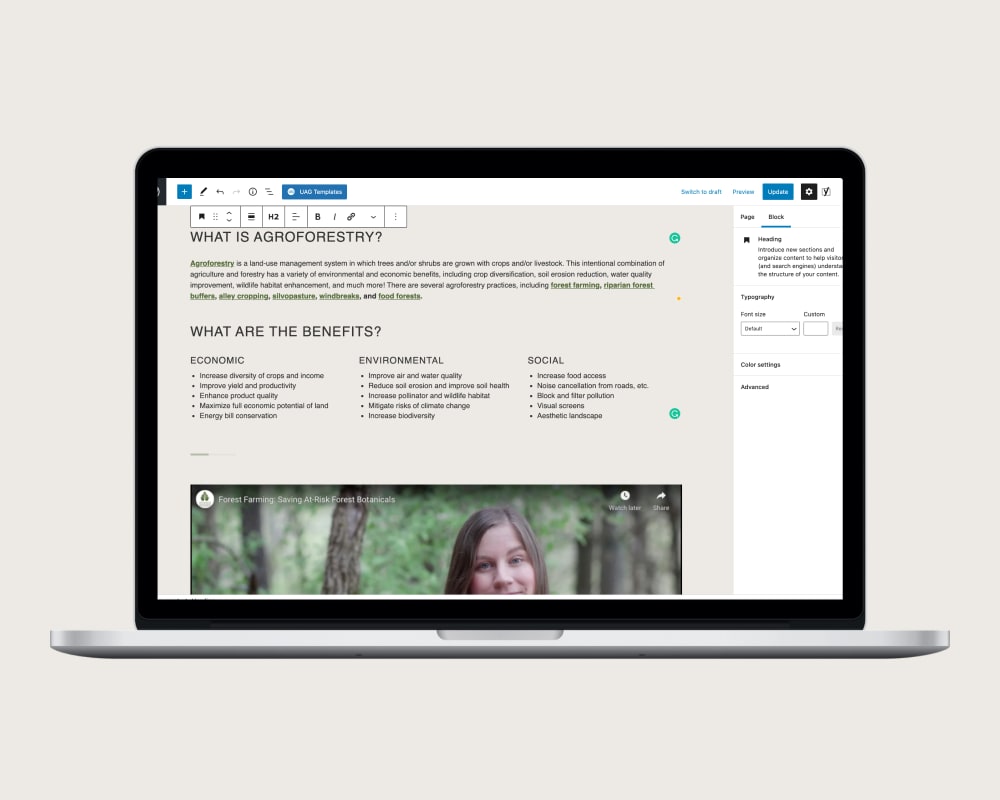 We wanted the new site to be as clean as possible because there's a lot of information on each page. We were careful to make sure the type was big and clean. Longer pages get a table of contents in the sidebar to make long sections easy to navigate.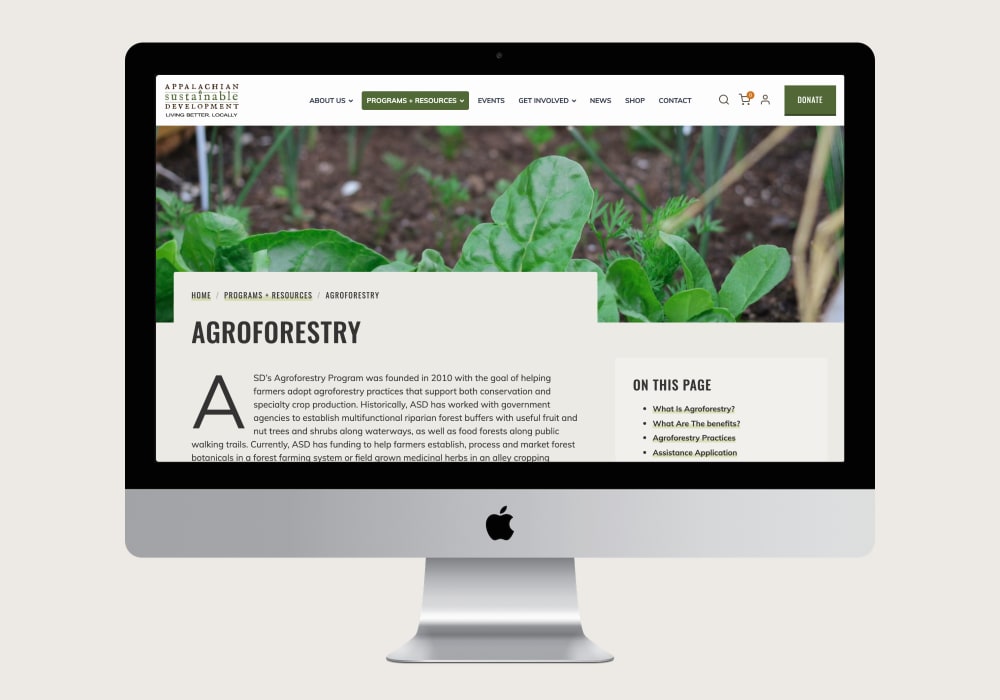 We helped set up single and recurring donations on the site in classy, intuitive way.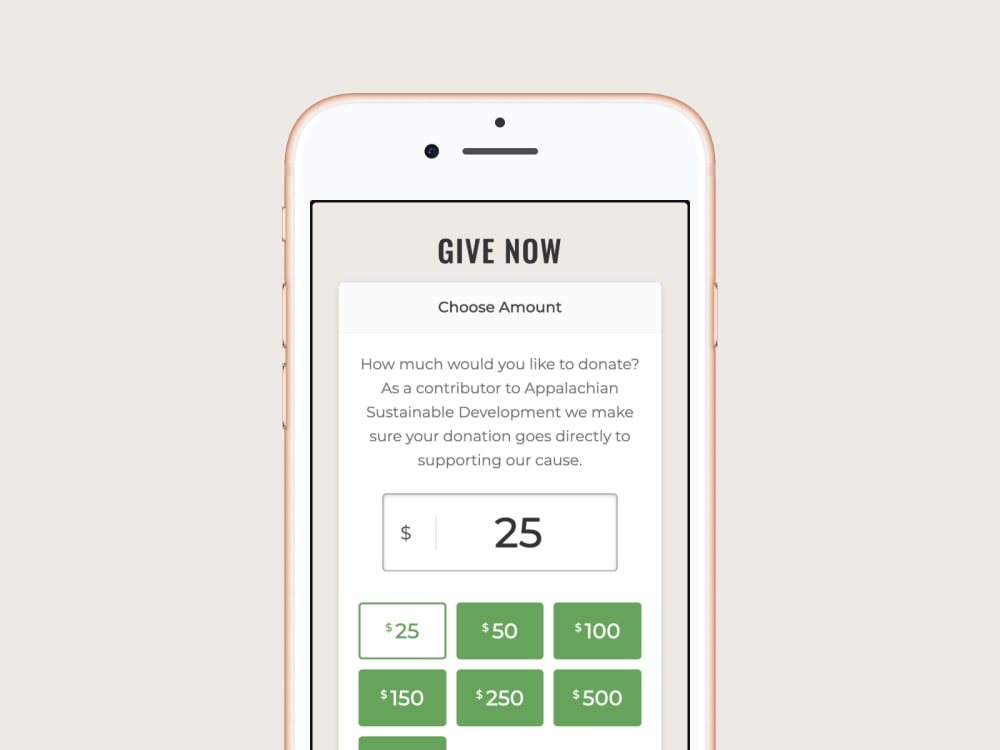 Previously a print publication, the Local Food Guide is a directory of local restaurants, farms, farmer's markets, and businesses. With COVID-19 making distribution a challenge, ASD asked us to help them recreate the Local Food Guide online. We made extensive use of WordPress's custom post types and taxonomies to develop a directory based on both location and type.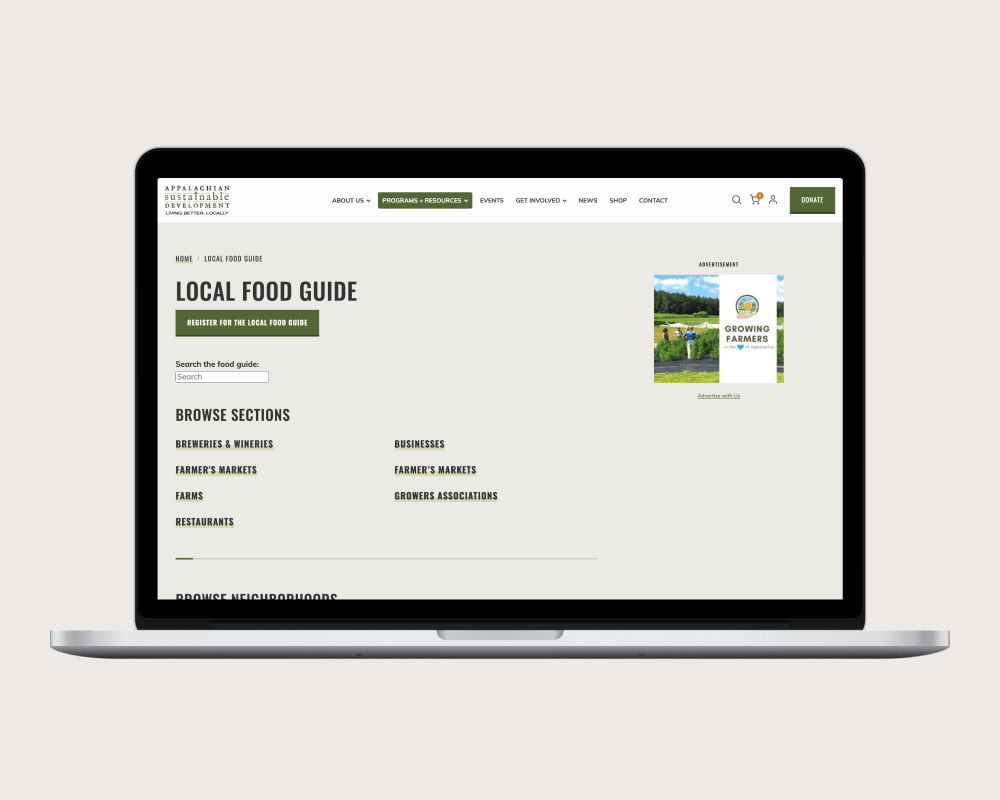 As part of the new website, ASD wanted a platform to connect and build community. We reached for BuddyPress and bbPress to enable member signup, profiles, communication, and forums for each program area.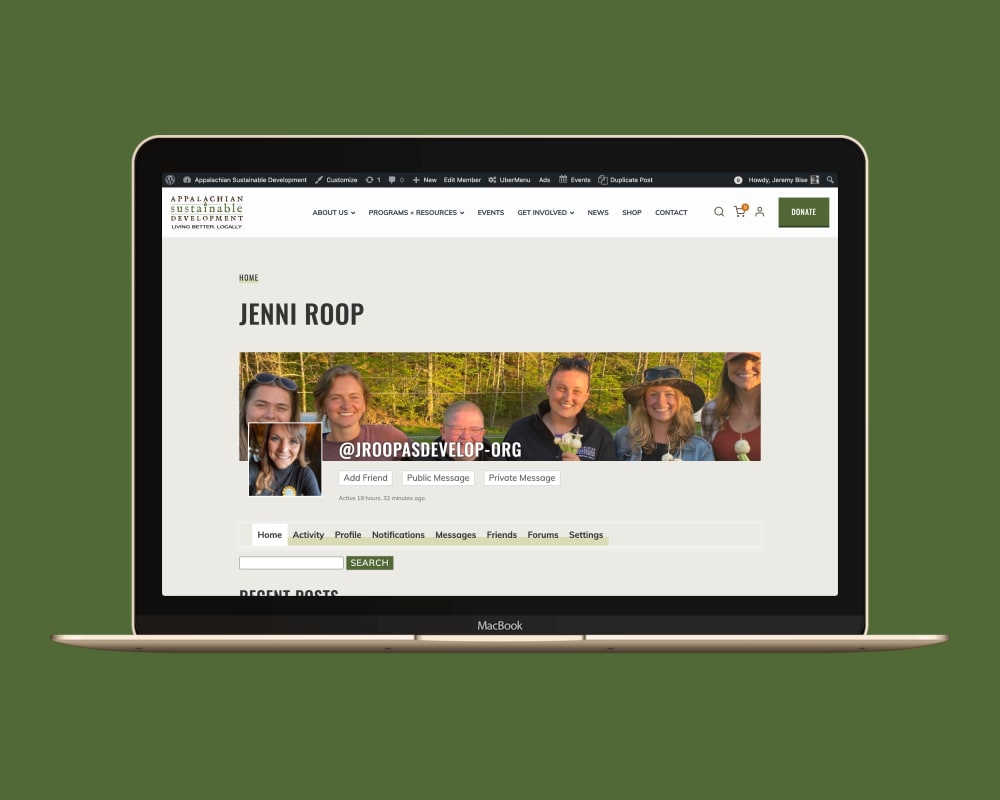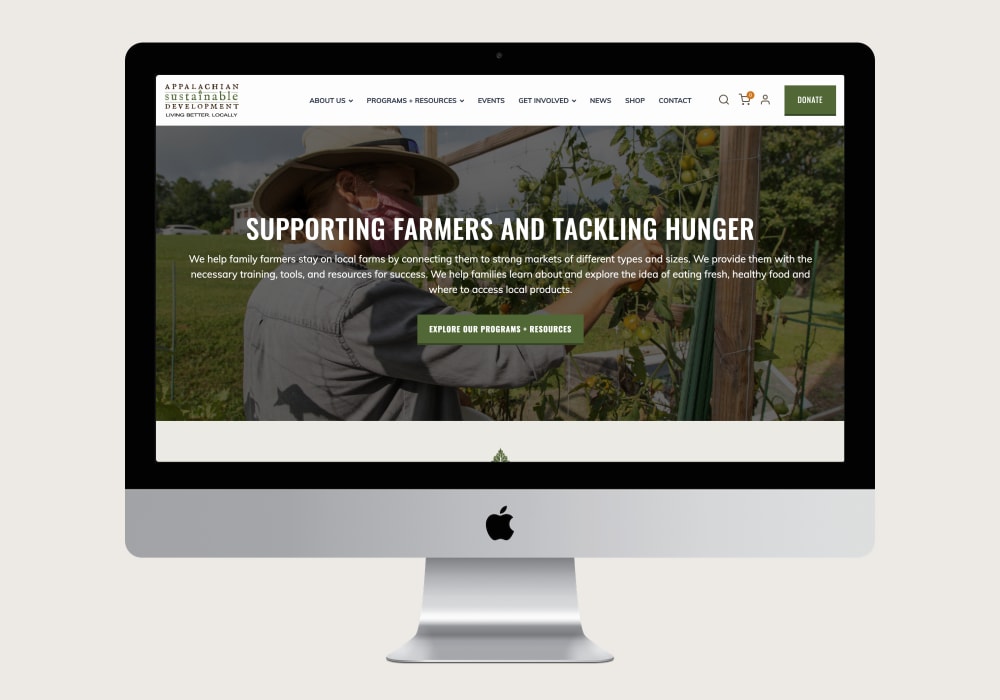 Check out the Appalachian Sustainable Development website.