New River Valley 911
New River Valley Emergency Communications Regional Authority was created to provide 911 dispatch and emergency communications services to several communities in Southwest Virginia.
ThoseGeeks is incredibly easy to work with. They are extremely responsive and provide a quality product.
The previous agency had only a single page on the Montgomery County website, but the new agency had objectives which required a larger, dedicated online presence.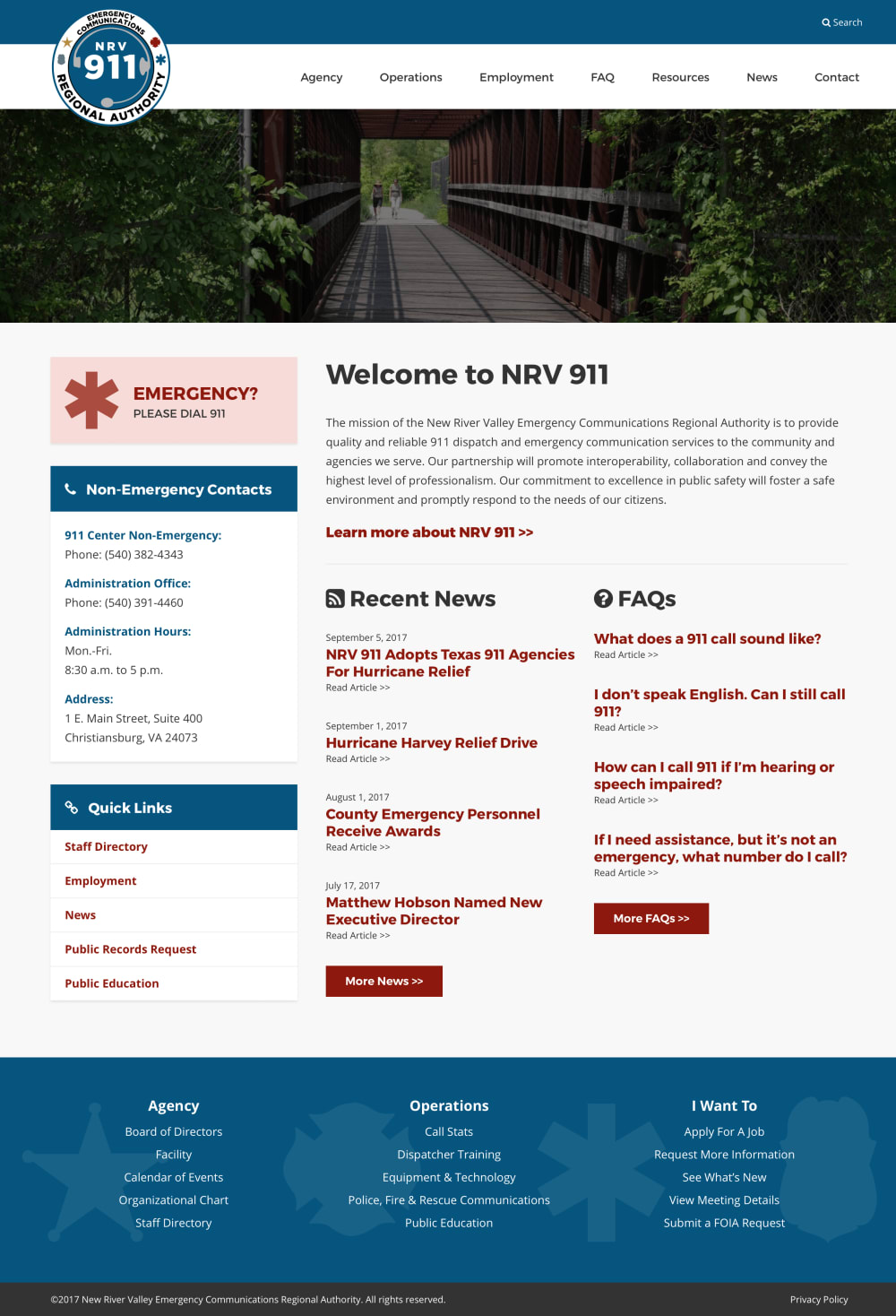 We worked with NRV 911 staff to plan a site that's easy to navigate, showcases area photography, is responsive and meets the community's needs.