Princeton Health Care Center
Princeton Health Care Center is a skilled nursing center in Princeton, West Virginia. We worked with PHCC to identify the top information website visitors need when visiting the site and organized our findings into a sensible sitemap. From there, we developed a professional, but approachable design which works great on desktop and mobile devices.
Wonderful experience working with ThoseGeeks! Very responsive to requests, professional, and skilled at what they do. Highly recommend their services! Thank you for being so helpful and great to work with. Your friends at PHCC appreciate you!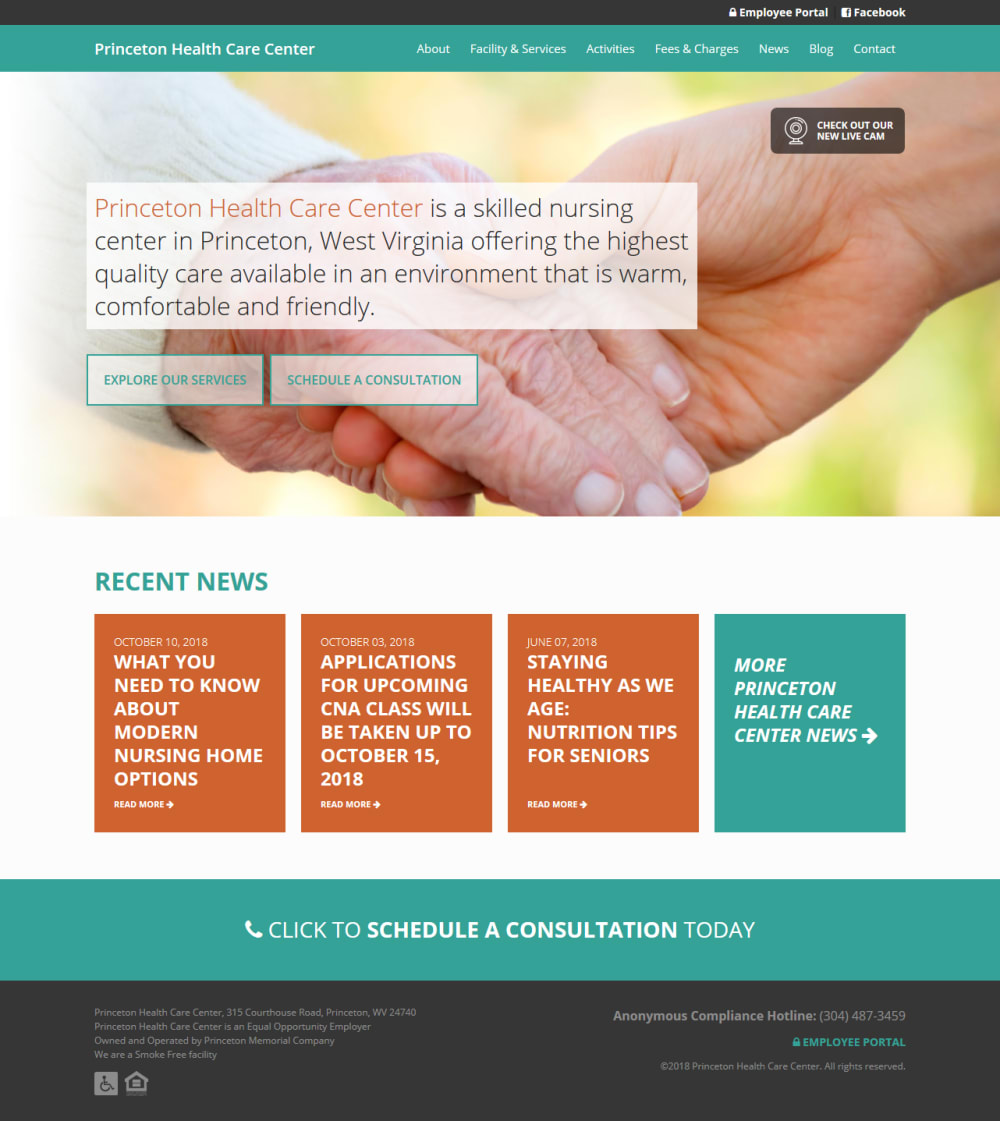 Consistent navigation and branding elements are featured throughout the finished site.
We also worked with PHCC to develop an intranet using WordPress as a backend. Employees can log into the employee portal to review and sign off on important updates and policies while administrators keep track.
Check out Princeton Health Care Center today.