Roanoke Obituaries
We're honored to have worked with Roanoke, VA designer, Kym Davis (who really needs to get her portfolio online…ahem…), for her client, Roanokeobituaries.com. This application provides an alternative to pricey traditional obituaries in newspapers which disappear after a while. With Roanokeobituaries.com, for one reasonable fee, obituaries can persist in a searchable fashion.
While Kym designed the site, ThoseGeeks handled the code. We opted to use WordPress for the site for several reasons:
Several funeral homes needed the ability to log in and out of the application to post obituaries. WordPress handles users already.
The obituaries, locations and funeral homes could all easily be handled with custom post types.
The client needed some e-commerce functionality, which WordPress has lots of solutions for already.
WordPress search could be modified to suit the desired filtering options of obituaries.
The result is a well-designed, functional resource for the Roanoke, VA area.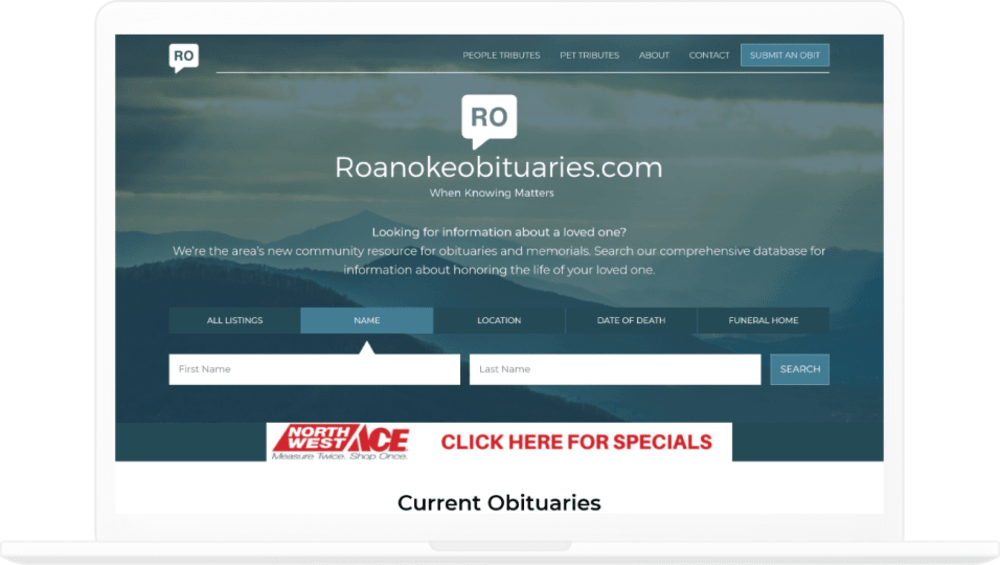 Visit Roanokeobituaries.com