Washington County Public Library System
Washington County Public Library System is a county library system with five branches in Southwest Virginia. The fine folks at WCPL met us at a WordPress workshop we were conducting back in 2004. They later gave us a shout to see if we could help them out with their site.
WCPL had a vision, but the content management system was so locked down that it was hard to impossible to implement that vision. We worked with WCPL to design and build a new site on WordPress. We chose WordPress because of the flexibility and for the editing experience. They have full control over menus, content and have an array of plugins at their disposal for every situation.
The theme is completely custom for Washington County Public Library, which gives them speed and flexibility for us in implementing new ideas as they arise.
ThoseGeeks has been our web designer and host for a few years now and we could not be more pleased with the quality of the programming, hosting, and support.
Staying Up to Date
We've enjoyed a multi-year relationship with WCPL. Over the years, we've helped WCPL keep the site updated with frequent WordPress core and plugin updates, support and fine-tuning. We also helped transition the site and its editors from using the WordPress classic editor to the new block editor, allowing for even more layout flexibility.
We're now working with them to consume a third-party API to make the recommended books on the home page mobile-friendly and we also launched a Progressive Web App for their Dial-a-Story program.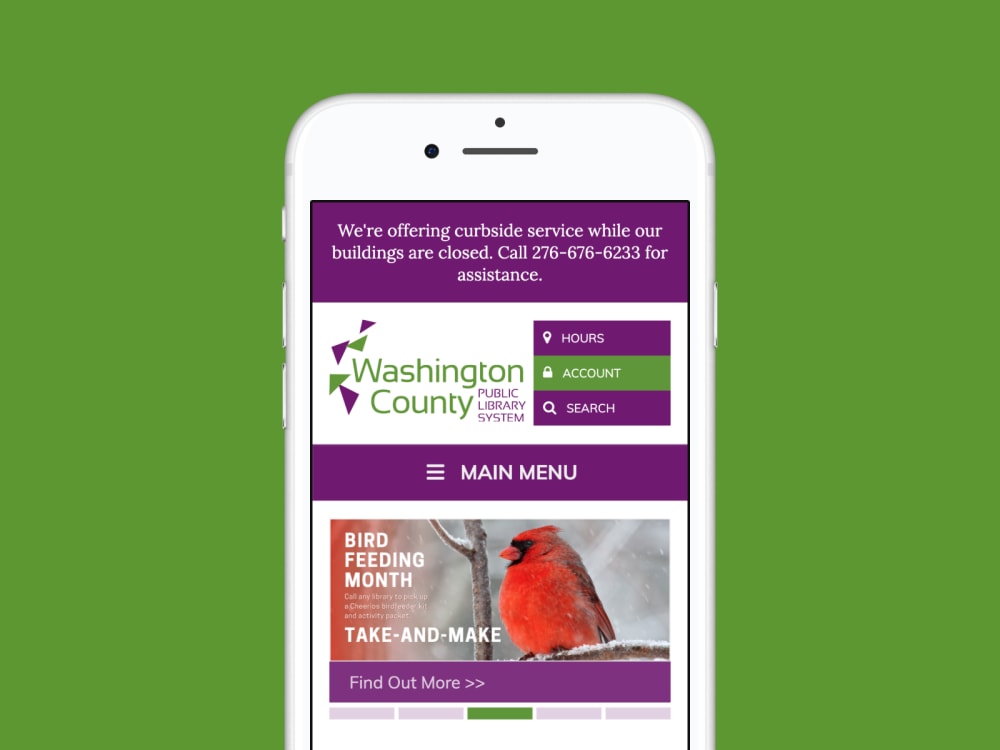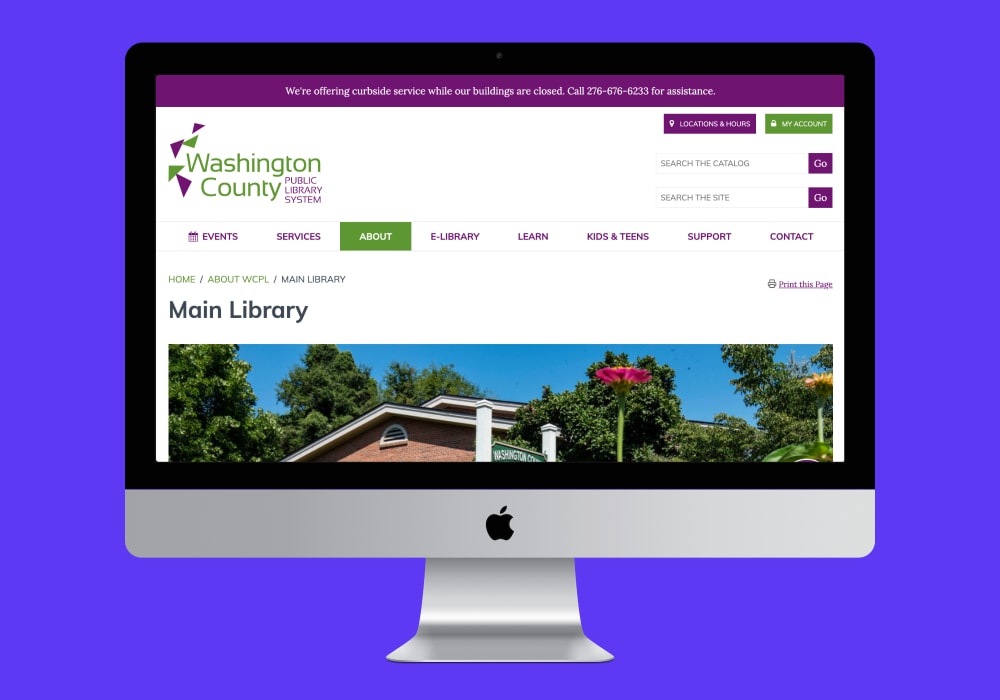 Check out Washington County Public Library System.